Pride Build 2021 Focused on Home Improvement
Kansas City, Missouri, April 2nd, 2021 - Habitat for Humanity of Kansas City is working to build an inclusive Kansas City community. This year, Habitat KC's Pride Build is supporting LGBTQ+ homeowners by assisting with exterior home repairs needed to maintain a safe and healthy place to live. Pride Build projects will be completed during the month of October. Volunteers will assist with completing needed exterior home repairs at NO COST to the homeowner! All applications and questions should be directed to PrideBuild@habitatkc.org. To learn more about this initiative please visit pridebuildkc.org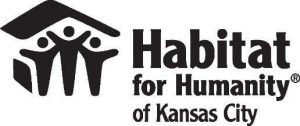 About Habitat for Humanity, Kanas City
For 40 years, Habitat for Humanity of Kansas City has built strength, stability and self-reliance through shelter.
Since our founding by John and Mary Pritchard in 1979, Habitat KC has built or renovated more than 700 homes and has enriched the lives of thousands of families through our affordable housing solutions.
Building homes, changing lives; none of what we've accomplished would have been possible without the support we have received from our generous donors, devoted volunteers and partner homeowners. We are so thankful for every donation, every ReStore purchase, and every hour of volunteer time invested.
As we celebrate our past, we look forward to framing our future for the next 40 years as we build a Kansas City community where everyone has a decent place to live.
The Mid-America LGBT Chamber of Commerce is a proud affiliate of the National LGBT Chamber of Commerce and exists to advocate, promote and facilitate the success of the LGBT business community and their allies through the guiding principles of equality, inclusion, economics and education. Through membership, networking, and professional development programming, the Chamber seeks to foster a more inclusive and vibrant economy in Kansas City and the surrounding region.
Contact Information
For all general and media inquiries, please contact the office of the Executive Director of the Mid-America LGBT Chamber of Commerce.