Public Policy Committee
The Mid-America LGBT Chamber of Commerce is an organization that advocates, promotes and facilitates the success of the LGBT business community and their allies through the guiding principles of equality, inclusion, economics, and education. The Chamber's purpose is to create, identify and enhance business opportunities for LGBT and LGBT-friendly organizations, thereby fostering a more inclusive and vibrant economy in Mid-America.
To ensure all individuals can participate in the broad market economy, we take the following positions regarding public policy. At this time, the Chamber does not endorse candidates. The Mid-America LGBT Chamber of Commerce is a 501(c)6 organization.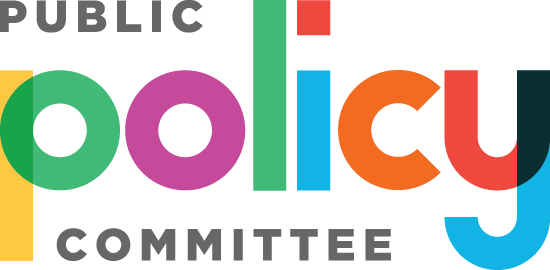 Recent Updates from Public Policy
Mid-America LGBT 2020 Public Policy Platform
The 2020 Public Policy Platform was formally endorsed and approved by the board of the Mid-America LGBT Chamber of Commerce on January 16, 2020.
Issue: Market Access
We support an open marketplace that respects and serves all customers regardless of race, color, religion, sex, national origin, disability, age, sexual orientation or gender identity. In order for our community and all levels of government to thrive economically, we should not implement artificial barriers that alienate individuals and prevent them from receiving products and services, including barriers premised on religious freedom.
Priorities:
We encourage our business members to engage in the NGLCC LGBT-Certification process and achieve LGBT Business Enterprise (LGBTBE) status to enhance their ability to serve public and corporate entities.
We encourage all levels of government and corporations to include LGBTBE businesses in their contracting policies, rules and regulations.
Issue: Transportation
We stand against violence and discrimination in any form, and we continue to work to make all modes of public transportation safe and enjoyable for employees and customers.
Issue: Family Benefits
We support strong families as the foundation of healthy communities and economies.  Adoption rights should be extended to all individuals, and adoption benefits should be offered to all employees regardless of sex, sexual orientation, gender identity or gender expression.
Priorities:
We support laws that would promote safe, healthy homes for LGBT families.
Issue: Health
We recognize the importance of a healthy workforce.  We encourage businesses of all sizes to adopt health care policies that are fully inclusive to all members of the workforce.  Policies and laws should require that all employees and their families be treated the same regardless of their sexual orientation, gender identity, or gender expression.
Priorities:
In alignment with several professional organizations, including the American Medical Association and the American Psychological Association, we oppose as unscientific and dangerous the use of "reparative" or "conversion" therapy for sexual orientation or gender identity.
In the interests of a healthy LGBT workforce, we support expansion of the Medicaid program to close the coverage gap and ensure adequate funding for health care providers serving the economically disadvantaged in the Kansas City Metro.
Issue: Non-Discrimination
We support non-discrimination protections for LGBT individuals promoting equal access to employment, housing, credit, public spaces and services, education, and government funded programs at all levels of government.
Priorities:
The Chamber supports federal nondiscrimination laws, including The Equality Act.