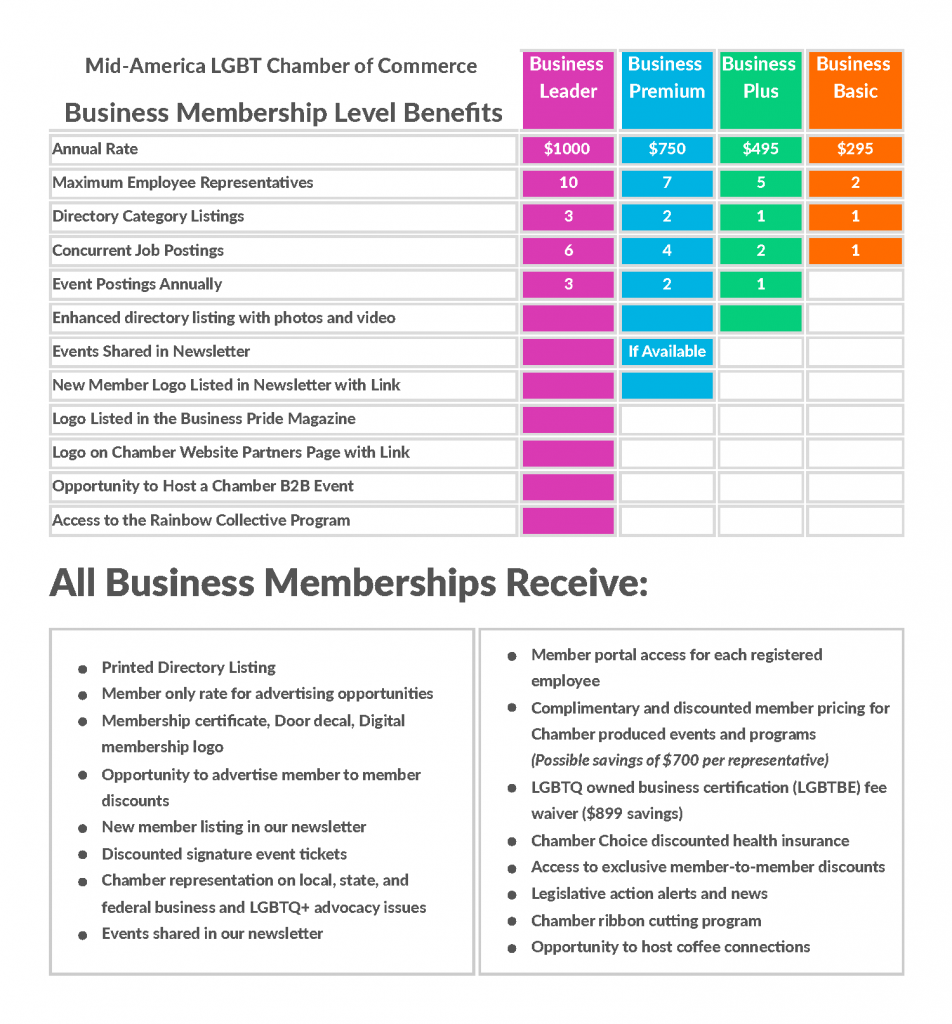 What makes the Mid-America LGBT Chamber different
We are the home for LGBTQ+ owned and allied businesses of all sizes and industries though out the Kansas City Metro and beyond. We take pride in being a home for all who strive to increase economic inclusion and equity within their organizations.
MUTUAL EMPOWERMENT:
We create opportunities for our members to reach each other, the LGBTQ+ market, and major corporations committed to supplier diversity.  The LGBTQ+ community's estimated buying power is $3.7 trillion and it continues to grow every year.
COMMUNITY CHAMPIONS:
LGBTQ+ community members and their allies choose to do business with companies that are committed to diversiry and equity.  Consumers are more likely to think favorably of small businesses that are members of their local LGBT chamber of commerce and they are 63% more likely to purchase goods or services from that company in the future.
SUPPORT YOUR TEAM:
We offer numerous professional and business development opportunities, networking, and ongoing learning. No other 'employer perk' can keep your team as excited about learning, growing, and supporting your organizational mission.

CONNECT IN THE WAY THAT'S RIGHT FOR YOU:
We offer training events, networking events, and social events.  Our mobile membership directory,  jobs board, and member deals site  connects tens of thousands of customers, partners, vendors, and team members every year.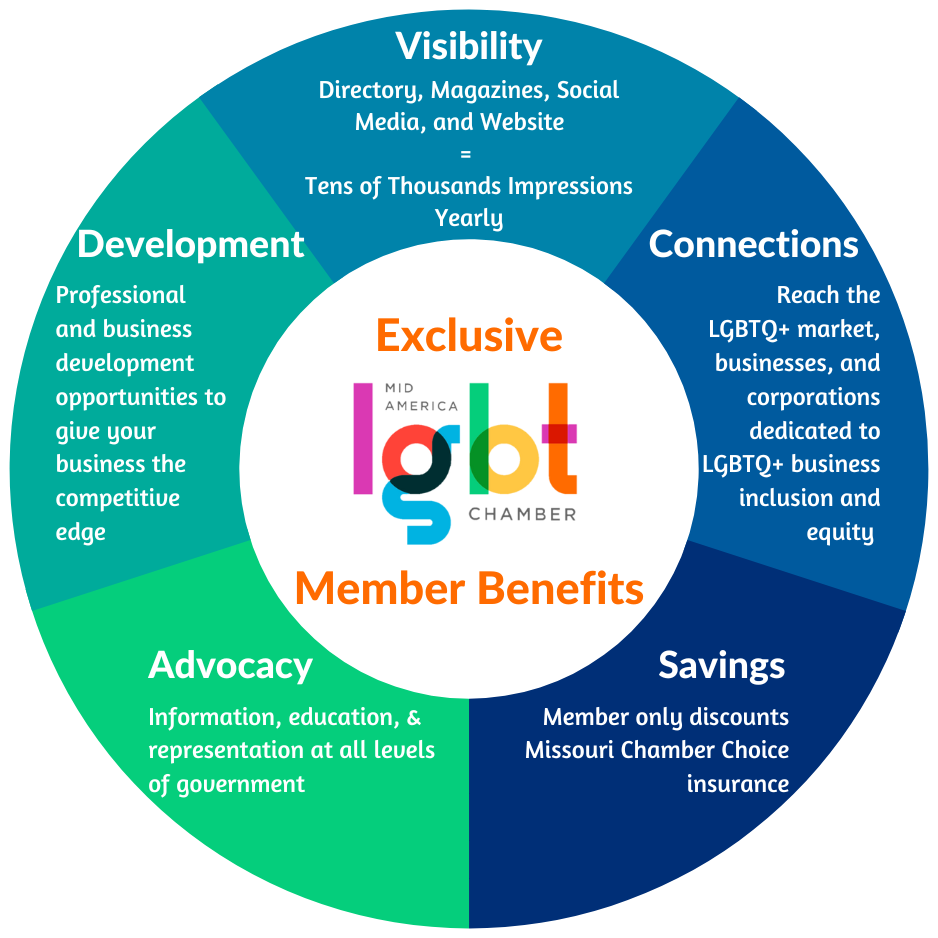 The Mid-America LGBT Chamber of Commerce offers four Business level member benefits packages. The information below outlines the benefits for each level. Benefit levels are tailored to meet the needs of different sized organizations.  You can upgrade at any time if you find you need additional benefits.
We offer monthly payment options at  for those who pay by credit card.