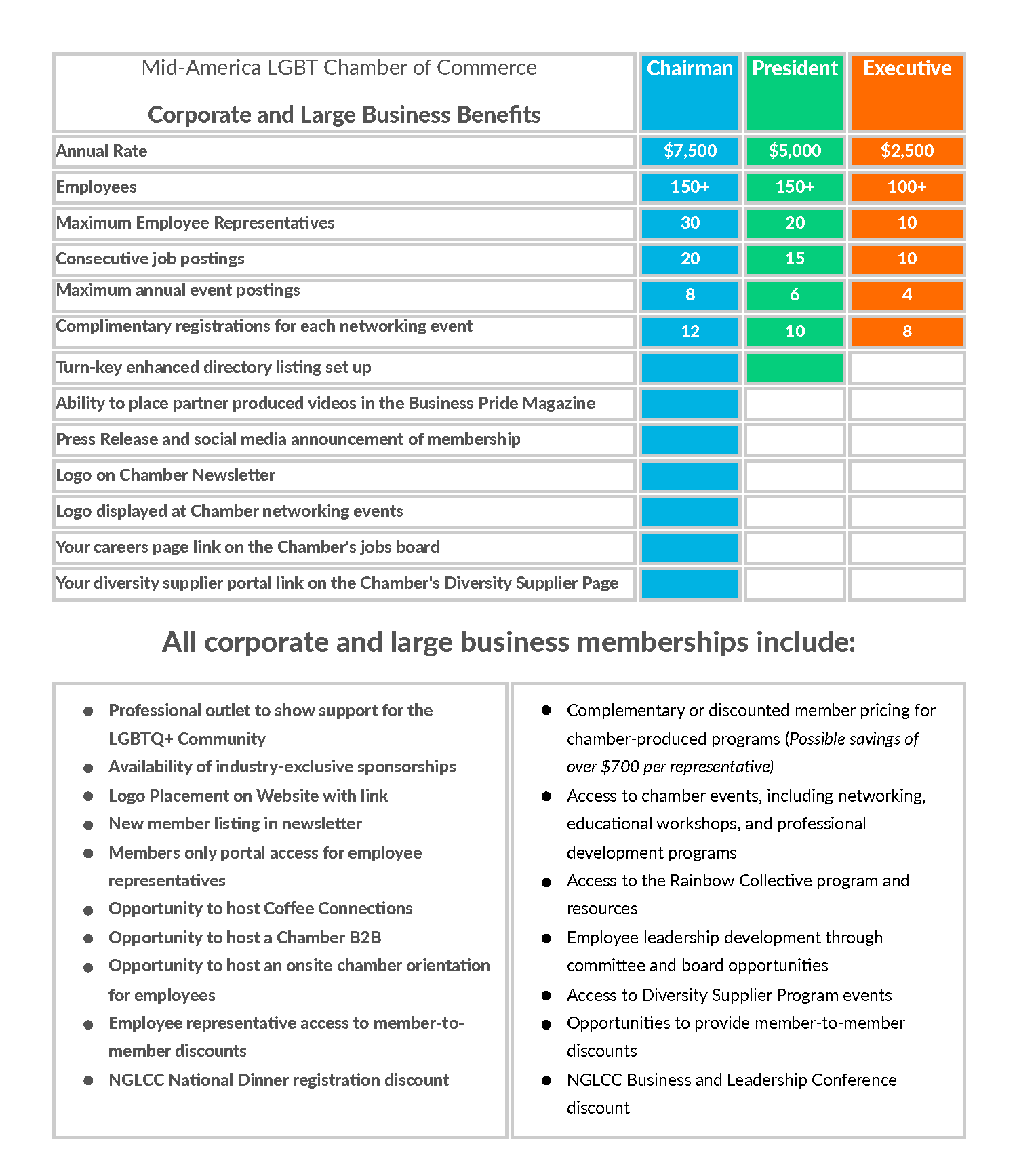 What makes the Mid-America LGBT Chamber unique
We work year-round to support our Corporate and Large Business members who invest in our essential mission and align their brand and initiatives with the LGBTQ+ community.
We invite your company to join us to support the Chamber's mission to advance economic inclusion and equity for the LGBTQ+ community and ensure the LGBTQ+ and Allied business community has a strong voice and seat at the table.
 Visibility Matters:
LGBTQ+ and allied consumers are enormously loyal to the companies and brands that support their community through targeted advertising and
sponsorship. Mid-America LGBT Chamber Corporate members receive visibility
365 days a year as strong supporters of the
LGBTQ+ community.
Connections:
As an affiliate of the NGLCC, the Chamber is the only organization in the region supporting LGBTBE® certification for LGBTQ+ businesses.
The inclusion of LGBTBE® businesses can significantly bolster your inclusive supplier diversity program goals.
With over seventy nonprofits in our member portfolio, we are also a connector between Corporate Partners and LGBTQ+
nonprofits, community leaders, and other key stakeholders.
Workforce Development:
We want to help you recruit diverse employees and develop them. Membership provides you access to the Chamber's job page which receives over sixty-five thousand views annually.
We assist our corporate members with creating policies and a culture that makes employees feel involved, valued, and connected. We offer opportunities to provide your employees with leadership training and create or better develop your employee resource groups.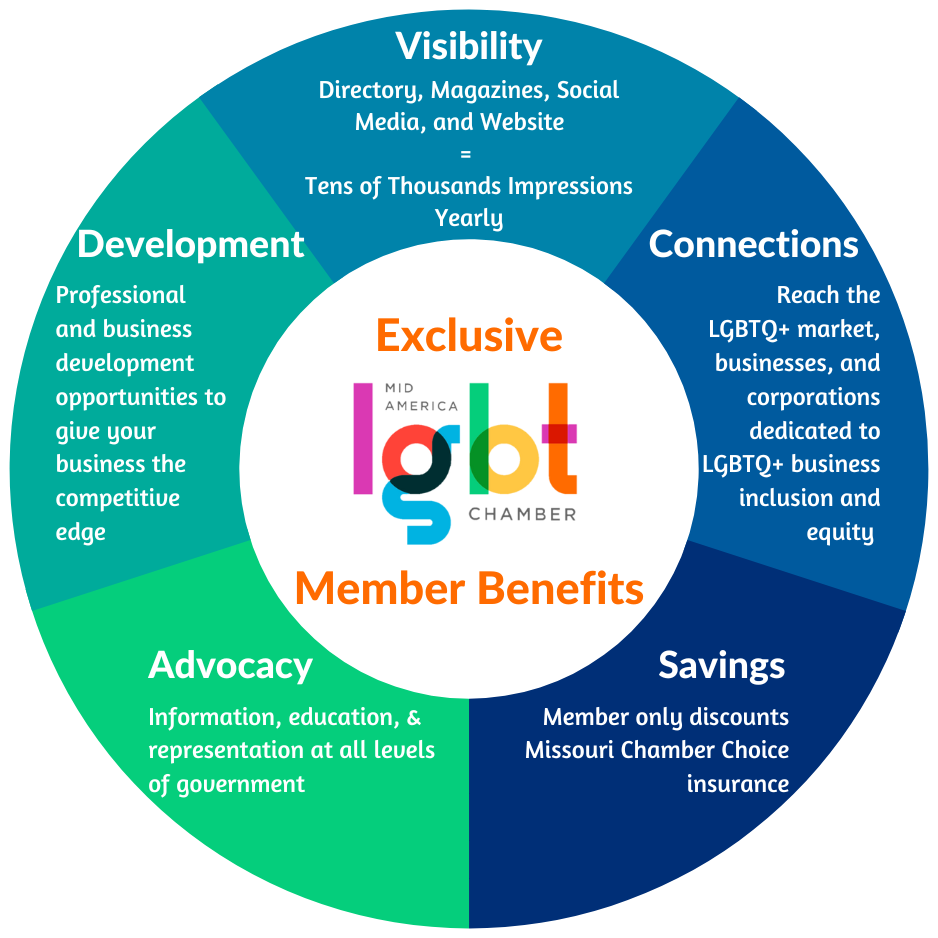 Membership Investment Options
The Mid-America LGBT Chamber of Commerce offers four corporate and large business membership levels. The information below outlines the benefits for each level.