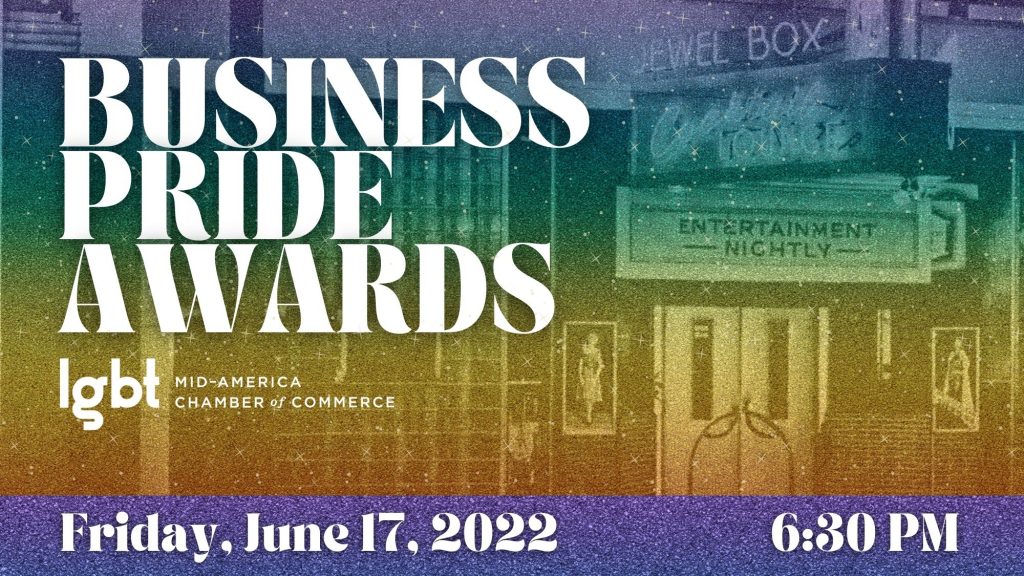 We're about to throw all the shades of the rainbow this Pride Month as we celebrate the 10th Anniversary of our chamber and honor the past, present, and future of Kansas City's LGBTQ+ history!
Category is... Monochromatic Realness! Pick a color from the rainbow and wear it from head to toe!
The evening will include tasty hors d'oeuvres, plenty of beverages, and colorful desserts. Please prepare to cheer on our winning businesses and close it down with all the dancing.
Date: Friday, June 17, 2022
Time: 6:30 PM - 10:00 PM
Where: Kansas City Club
Sponsorship Opportunities are now available for companies and individuals.  There are a limited number of sponsorships available so please act quickly to give your business the attention it deserves!
The Business Pride Awards is the Mid-America LGBT Chamber's biggest night of the year! This enjoyable and important evening gives members the opportunity to join community leaders and other business professionals as we celebrate our work to advance economic equity across the Kansas City Metro and the Midwest. The evening gives the Mid-America LGBT Chamber of Commerce the opportunity to recognize member businesses, corporations, non-profits, and individuals who have shown extraordinary leadership in the business equality movement. 
Business Pride Awards Sponsors Coming Soon!