The Business Pride Awards, or BPA as it is known in "the Biz," is an opportunity to honor those community and business leaders putting it on the line every day to create a more inclusive business environment.
We honor these leaders by throwing them the social event of the year, including fantastic entertainment, food, beverages, and lots of memories.
 Curate your color, Refine your Pose, and Immerse Yourself in the Celebration.
The evening will include tasty hors d'oeuvres, plenty of beverages, and colorful desserts. Please prepare to cheer on our winning businesses and close it down with lots of community and dancing.
Date: Friday, June 30th, 2023
Time: 6:30 PM - 10:00 PM
The Grand Hall
Sponsorship Opportunities are now available for companies and individuals.  A limited number of sponsorships are available so please act quickly to give your business the attention it deserves!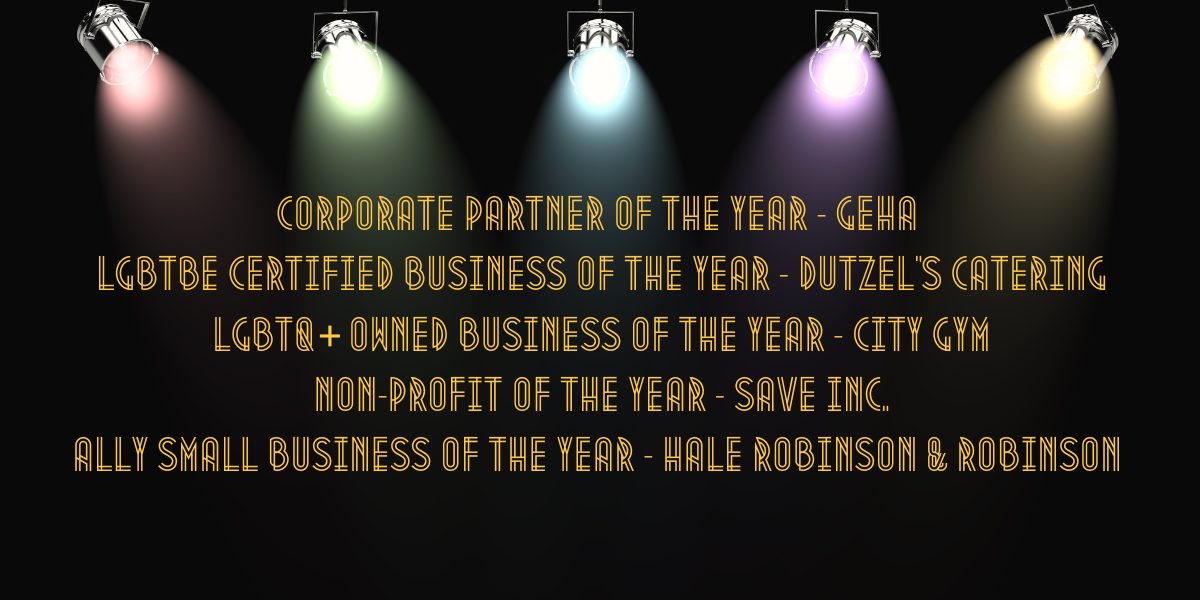 2022 Business Pride Award Sponsors