With many companies making fully remote and hybrid work models a part of the "normal" workweek, focusing on cybersecurity and information technology is priority.  April's LGBTBE® of the Month has a vision to make cybersecurity solutions, IT professional services and administrative and management consulting services accessible to all sizes of organizations - and in the short three years they've been in business, they are well on their way. We are excited to highlight Aspis as this featured LGBTBE®.

Aspis performs a variety of cybersecurity services for their clients, focusing on governance, risk and compliance (GRC). With 15 employees working in three locations across the nation (Kansas City, Washington, D.C. and Duluth, Minnesota), their team provides management consulting, project management, technical support, secure software development, vulnerability assessments and more. Primarily focusing on federal civilian and defense, healthcare, small-mid sized business and nonprofits, Aspis right-sizes their enterprise products and services for the SMB market so they're affordable to all. In addition, Aspis provides a pro-bono program for 501(c)3 nonprofits where qualifying organizations can receive complimentary cybersecurity help.
Named after a circular wooden shield used by ancient Greek soldiers (also known as a hoplon), meeting clients needs is top of mind for Aspis. Founded in June 2019 by Founder and CEO Jeff Wagner, Aspis has experienced growth with no end in sight.  "I wanted to bring my extensive experience in cybersecurity to organizations struggling to address their needs." After just three months in business, Aspis was awarded their first major contract. LGBTBE® Certification followed in December 2019. Since then, Aspis has opened two additional locations, Wagner was recognized as a Forbes Next 1000 honoree (June 2021) and in September 2021, was recognized by the US Chamber of Commerce as a Top 3 Finalist for the Emerging Business Achievement Award.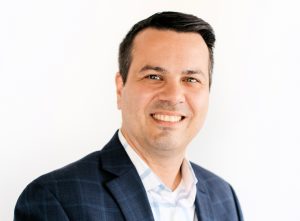 Wagner notes that pride in Aspis' background and values was of the utmost importance when considering LGBTBE® Certification, and a primary factor in choosing to become certified. "We wanted to demonstrate our commitment to diversity - one of our core values - to our customers and employees." He continues, noting how certification can help their customers: "We knew certification would help us help our customers and partners meet their diversity goals. Wagner noted that certification is a way for Aspis to stand out amidst a saturated IT industry.
While noting the ease of the process as a whole ("It was very easy!"), Wagner advises business owners to be clear on reasoning for certification before jumping into the process. "Consider the motivation for certification and what it will mean for your relationships with customers, partnerships and employees." In addition, Wagner points out that certification alone will not change the revenue game but can be vital in helping you distinguish yourself as a business. "Like any certification, it alone does not result in a watershed of revenue, but it is a dimension that customers will consider when they do business with you."
Aspis is looking ahead to 2022, with their grand opening of their newest location in Duluth, Minnesota. The opening will coincide with Pride Month in June 2022 (road trip, anyone?). Concurrently, Aspis will be launching a scholarship and internship program for the University of Minnesota - Duluth, with the support of the University's Office of Diversity and Inclusion.
You can find Aspis by checking out their website HERE or following them on social media at @aspiscyber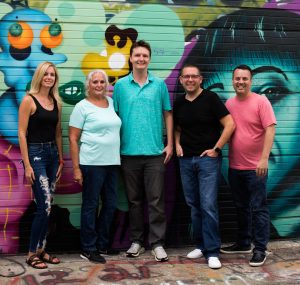 About the LGBTBE® Certification Program: The Mid-America LGBT Chamber of Commerce is proud to partner with the National LGBT Chamber of Commerce (NGLCC) on the LGBT Business Enterprise® (LGBTBE®) certification program. The NGLCC is the nation's only third-party certification body that verifies that eligible businesses are majority-owned by LGBT individuals and subsequently grants LGBT Business Enterprise® (LGBTBE®) designation. Become a member of the Mid-America LGBT Chamber, and your application fee is waived.
Contact Information
For all general and media inquiries, please contact the office of the Executive Director of the Mid-America LGBT Chamber of Commerce.