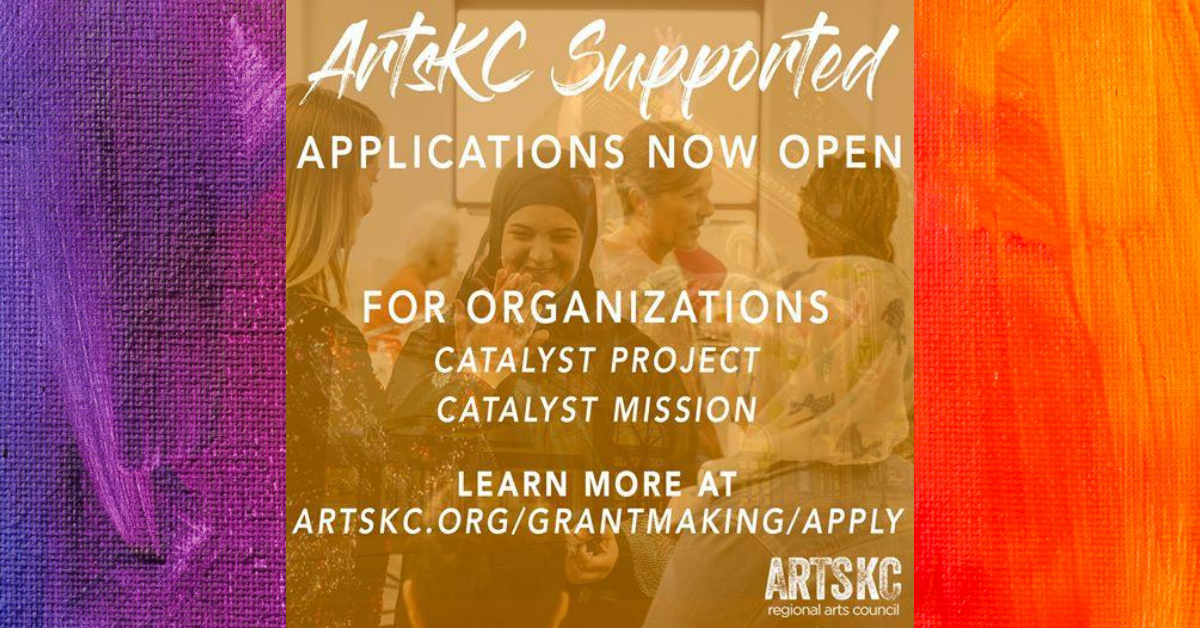 https://artskc.org/grantmaking/apply/catalystprojectgrantinformation/The Mid-America LGBT Chamber is excited to highlight the work of our member partner, ArtsKC as the assist the vibrant arts community which is the cultrual backbone of the Kansas City Metro.  ArtsKC Grants are investments in people, programs, and projects that make the arts more accessible, sustain a vibrant arts community, and recognize excellence, innovation, and entrepreneurship in the arts. Visual, music, theatre, literary, dance, and interdisciplinary art are the focus of our grants. Click here for a general overview and for links to our grant recipients.
ArtsKC Grants are reviewed by committees of community volunteers.
 Grants for organizations
Catalyst Mission Grants are for non-profit arts organizations with the arts as their primary purpose. Catalyst Mission funding is unrestricted.
Catalyst Project Grants are for nonprofit organizations with arts projects, activities or programs, especially if they are not year-round programs. Catalyst Project funding is restricted to the specific arts program, project, or activity for which you apply.
Grants for individual Artists
Emergency Fund for Artists Impacted by COVID-19
ArtsKC is working in partnership with Charlotte Street Foundation, Spencer Museum of Art, and the Andy Warhol Foundation in addition to other partners to provide Rocket Relief Grants.
The link goes to information about these grants on the Charlotte Street Foundation page. The deadline for the first cycle of Rocket Relief grants ended July 17. Cycle 2 will launch in fall 2020. More information will be forthcoming. Applications for the Rocket Relief Grants are through CaFE (Call For Entry), and not the Online Grants System that ArtsKC uses for all other grants.
Inspiration Grants
are for projects by individual artists and arts professionals that have the potential to advance their careers and build their capacity for future work. These projects exemplify risk, growth, and change.
For more information go to https://artskc.org/grantmaking/apply/

Contact Information
For all general and media inquiries, please contact the office of the Executive Director of the Mid-America LGBT Chamber of Commerce.