For Immediate Release, July 5, 2023
Eileen Weir Named Interim Executive Director of the
Mid-America LGBT Chamber of Commerce
The Board of the Mid-America LGBT Chamber of Commerce is pleased to name Eileen Weir as Interim
Executive Director, effective July 11. Weir is the former mayor of Independence, Mo., and the city's
second female mayor. She served as 4 th District Council representative from 2012-2014 and mayor from
2014-2022.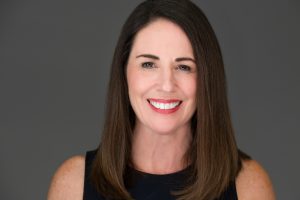 Under Weir's leadership, Independence revised its personnel policies to extend health benefits to
domestic partners and became the second city in Jackson County, MO to prohibit conversion therapy.
She is a former member of Mayors Against LGBT Discrimination.
Weir began her career in Public Relations with the Kansas City Chiefs. She is the owner of Impress KC,
specializing in economic and community development. She currently serves on the boards of directors
for the Truman Library Institute, University Health and HCA Centerpoint Medical Center.
Weir is a native of Binghamton, NY, and a graduate of LeMoyne College in Syracuse, NY. She and her
husband, Tom, are parents to twins, John and Nora. Nora is a junior at Belmont University in Nashville,
TN and John is an electrician with Mark One.
Weir steps in as Executive Director Suzanne Wheeler has resigned from her role effective July 14. As the
Chamber's first full-time executive director, Wheeler has had a significant impact, leading the
organization through the pandemic and actively worked to sustain the chamber's programing and
service to its members. On behalf of the Board of Directors and our more than 400 members, we wish
her well in her next adventure.
The Chamber's board is forming a search committee for the next Executive Director and will announce
plans for that process in the coming weeks.