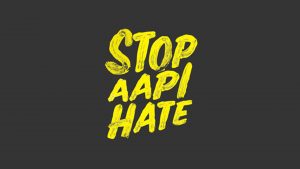 The Chamber stands with our Asian American and Pacific Islander members, partners, and allies.
Last year saw an enormous increase in racist and xenophobic assumptions, behaviors and reported attacks against the Asian American and Pacific Islander community. Stop AAPI Hate reported 3,292 incidents in 2020.  The horrific attack in Atlanta is the culmination of this disturbing trend and must not be tolerated.
Emily Weber, Missouri House Representative of District 24 says "This is the verbal harassment that we face and are facing due to rhetoric that is happening right now," Weber said. "And it must stop. These are people's lives. This hate needs to stop, and we need to listen to the communities that are affected by it."
Kansas Representative, Rui Xu, was recently attacked by a drunk patron in a Russell Kansas Sports bar because he was clearly of Asian descent and wearing a mask. Xu stated in a recent KC Star article about the attack, "I didn't think I had internalized the Georgia murders, but this incident tonight made it clear that I had. … It's a scary time out there for Asian Americans right now; it's not just imaginary slights. Be safe, y'all."
We ask our members, the LGBTQIA+ community, and all regional residents to reach out and support the AAPI community in Kansas City.  The economic impact of COVID-19 combined with the xenophobic rhetoric and attacks against AAPI citizens has made it very difficult on AAPI owned businesses.
The Chamber continues to support legislation expanding data collection of hate and harassment incidents against all minorities including the Asian American and Pacific Islander community. Further, we are committed to combating hate through education, advocacy, and ongoing collaborations with organizations that support the AAPI community.
The Mid-America LGBT Chamber of Commerce is a proud affiliate of the National LGBT Chamber of Commerce and exists to advocate, promote and facilitate the success of the LGBT business community and their allies through the guiding principles of equality, inclusion, economics and education. Through membership, networking, and professional development programming, the Chamber seeks to foster a more inclusive and vibrant economy in Kansas City and the surrounding region.
Contact Information
For all general and media inquiries, please contact the office of the Executive Director of the Mid-America LGBT Chamber of Commerce.