MALGBTCC Law Firm and Former Board Member Secure Hard Fought Decision.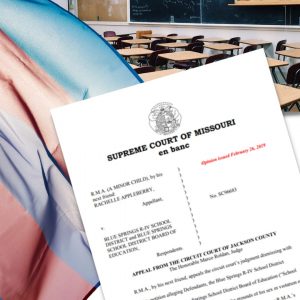 The Mid-America LGBT Chamber sends it congratulation to Madeline Johnson, former Board member of our Chamber, and our long time member law firm Edelman Lisen & Meyers (ELM Law), on their hard-fought victory in their case of discrimination by the Blue Springs School District against a transgender student.
In 2016, the Jackson County, Missouri Court dismissed the case, and the appeals court upheld the dismissal.  However, in 2019 the Missouri Supreme Court decided it was illegal to discriminate against gender stereotypes, and the lawsuit was reinstated.
The case was heard this month in Jackson County, Missouri, in front of a jury.  Justice was served when the jury awarded the plaintiff represented by Johnson and ELM law four million dollars.
"We are so proud of Madeline and the team at ELM Law.  Their effort in the case is a significant advancement of the rights of transgender and gender non-binary individuals in Missouri", said Jeff Harris, Board President of the Mid-America LGBT Chamber.
Read more about the case in the article by our Partners at KCUR.  
Contact Information
For all general and media inquiries, please contact the office of the Executive Director of the Mid-America LGBT Chamber of Commerce.