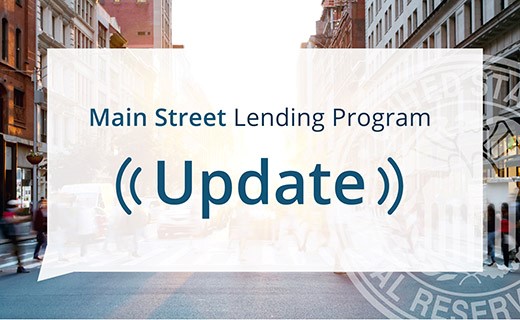 The Main Street Lending Program is now accepting submission of eligible loans to nonprofit organizations, submitted through the Main Street lender portal by registered lenders.
This follows the Federal Reserve Board's announcement earlier this summer that the program would offer two new loan options to support to a broad set of nonprofit organizations. Both the nonprofit organization New Loan Facility and Expanded Loan Facility (NONLF and NOELF, respectively) are now fully operational.  The program has been purchasing participations in loans to for-profit businesses since July 6.
In addition, the nonprofit facilities FAQs and Instructions for Lender Required Documentation were amended to reflect that the NONLF and NOELF are now operational.  (You can see what changed in the Nonprofit Organization FAQs and in the Instructions for Lender Required Documentation.)
Now that the program infrastructure has been modified to accommodate the intake of NONLF and NOELF loan submissions, the Federal Reserve encourages lenders to begin submitting qualifying loans made to nonprofit organizations, and to continue submitting qualifying loans made to for-profit businesses as well.
You can learn more about the program on our website - or read last week's press release
Contact Information
For all general and media inquiries, please contact the office of the Executive Director of the Mid-America LGBT Chamber of Commerce.