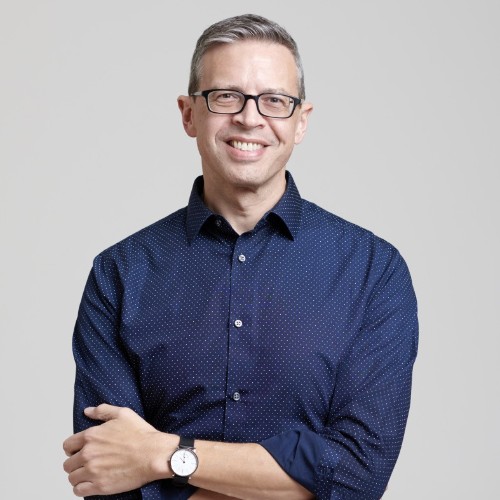 Kansas City, Missouri | Monday, December 21, 2020
Dear Members and Friends,
In the past we would have gathered for our annual Holiday B2B, a final celebration of the year where we all dress a little sharper, feel a little lighter, and enjoy holiday cheer. However, this year has been quite different than most and instead of time marching forward, we've been disrupted. The 'Before' we knew is gone, and the 'Now' we find ourselves in goes on as we await the 'Next'.
In looking back at the year, something struck me about our announcement in early March to end in-person gatherings: we had to cancel four events in the first announcement.  That's how often we gathered Before. If you ever find yourself missing the Chamber, it's because there is much to miss. For example, that first wave of cancellations included Transgender Day of Visibility, a signature event which had grown into one of the nation's largest gatherings. That was tough.
The 'Now' we find ourselves in has required us to adapt to new ways of doing business, of learning, and spending time together. We've had to practice patience, creativity, and resilience in ways we never anticipated. The result is that we have found ways to stay connected, from virtual B2Bs and Coffee Connections to virtual programming. My hope is that each of us continues to find ways to grow stronger, learn faster, and appreciate what we have in an otherwise difficult time.
The good news is that the Next we await may arrive soon, perhaps as early as Summer 2021. More good news, your Chamber hasn't stopped working and is already preparing for what comes Next. We're working hard to provide business opportunities, professional development programming, and valuable networking for you, our members.
On the behalf of the Board of Directors of the Mid-America LGBT Chamber of Commerce, I wish you the best across all the days and all the ways you celebrate this holiday season. Stay safe, wear a mask, and be kind to each other and yourself.
With gratitude and high hopes,
Jeff Harris
Board President
About the Chamber
The Mid-America LGBT Chamber of Commerce is a proud affiliate of the National LGBT Chamber of Commerce and exists to advocate, promote and facilitate the success of the LGBT business community and their allies through the guiding principles of equality, inclusion, economics and education. Through membership, networking, and professional development programming, the Chamber seeks to foster a more inclusive and vibrant economy in Kansas City and the surrounding region.
Contact Information
For all general and media inquiries, please contact the office of the Executive Director of the Mid-America LGBT Chamber of Commerce.