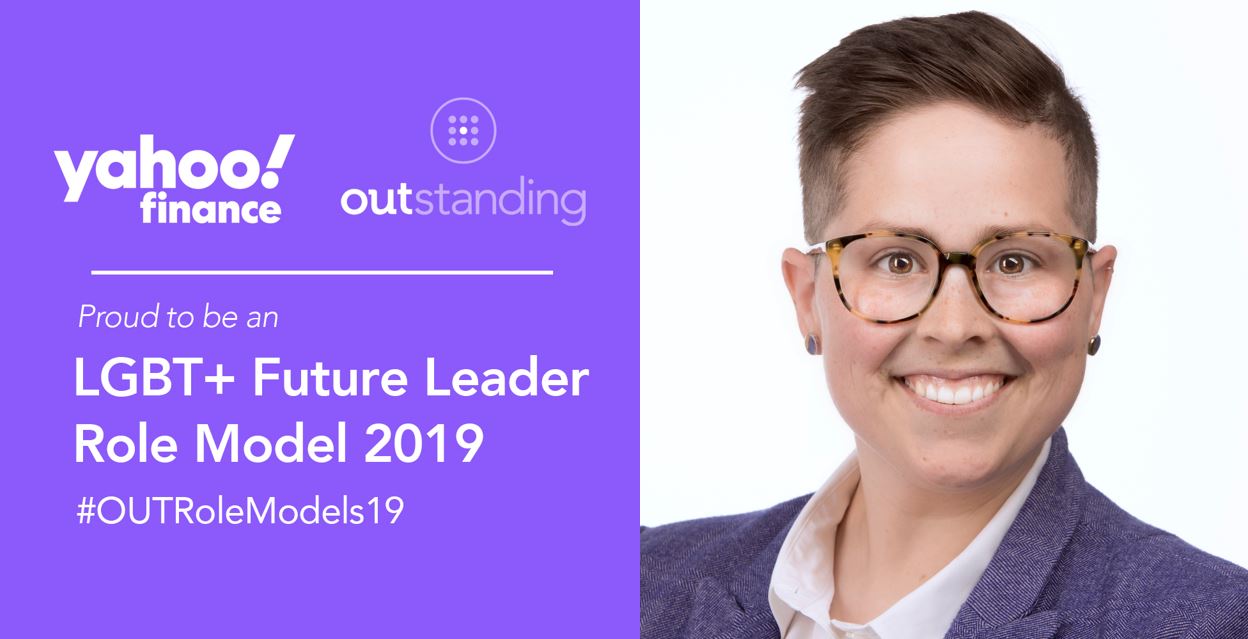 Metzler Protege and Mid-America LGBT Chamber member Cecily Bee has been named by OUTstanding and Yahoo Finance to their 2019 list of top 50 LGBT+ Future Leaders.
OUTstanding and Yahoo Finance recently released a list of top 50 LGBT+ Future Leaders from across the country. The Mid-America LGBT Chamber is proud to share that chamber member and Metzler Protege Cecily Bee has been included and is representing our LGBT+ community!
Cecily Bee has been an active member of the chamber since 2015. She joined the Metzler Mentor Program in 2018 and will graduate as a Metzler Protege at the end of 2019. Cecily was also chosen by the board to facilitate our 2018 Board Retreat where we successfully identified our current strategic initiatives and priorities.
From the nominations page:
OUTstanding & Yahoo Finance:
Cecily's involvement in a wide range of diversity and inclusion initiatives in her current role at Performance Contracting Group and previously at Black & Veatch as well as work conducted with external networks has aided in driving inclusivity. She was a key influencer for Black & Veatch's Pride LGBTQIA+ Employee Resource Group which received its first-time 100% rating on the Humans Rights Campaign's 2019 Corporate Equality Index. She also secured the commitment of Black & Veatch's CEO to the 'CEO Action for Diversity Inclusion' commitment pledge. In her first 30 days with Performance Contracting Group, she secured the commitment of Performance Contracting's CEO to the 'CEO Action for Diversity Inclusion' pledge. Cecily has led Performance Contracting to enter into a corporate partnership with the National Gay & Lesbian Chamber of Commerce, where she will elevate the LGBT+ employee experience in the construction industry. Externally, Cecily has mentored extensively and was selected as a 2018-19 emerging LGBT+ leader for the Mid-America Chamber of Commerce's C. Stephen Metzler Mentor Program. Additionally, Cecily has delivered presentations and organised public outreach initiatives highlighting the LGBT+ workplace experience and providing techniques to create welcoming and inclusive environments.
Contact Information
For all general and media inquiries, please contact the office of the Executive Director of the Mid-America LGBT Chamber of Commerce.