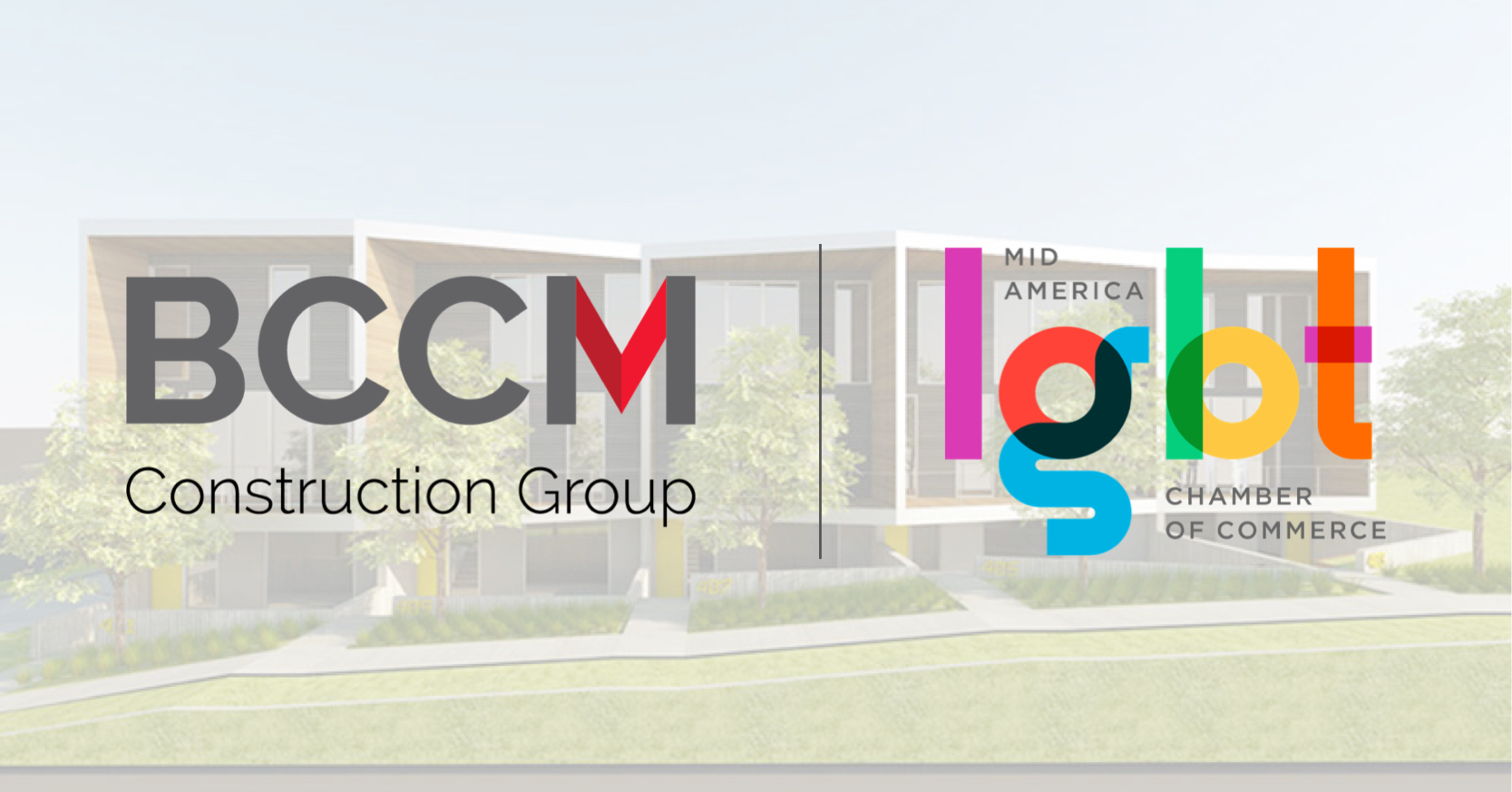 The Mid-America LGBT Chamber of Commerce welcomes its newest member, BCCM Construction Group of Kansas City, MO, at the Leadership level!
BCCM Construction Group specializes in commercial construction, and building renovations and restorations. As a company, they are committed to more than just infrastructure. Their focus is on people, because they know it's the people that drive great projects. Their commitment is to more than just a scope of work, it's to build relationships and communities, and to set a new standard for the construction landscape.
This focus on people and commitment to relationships is the driving force behind BCCM's decision to join the Mid-America LGBT Chamber.
According to Jen DeMeyer, BCCM Vice President for Business Development, "Building relationships and having honest conversations with LGBT professionals and other allies is a great way to help improve and promote diversity and inclusion in our workplace and within the entire community." She continues, "the Mid-America LGBT Chamber of Commerce offers a number of opportunities to connect and learn and BCCM is thrilled to be a new member!"
Contact Information
For all general and media inquiries, please contact the office of the Executive Director of the Mid-America LGBT Chamber of Commerce.