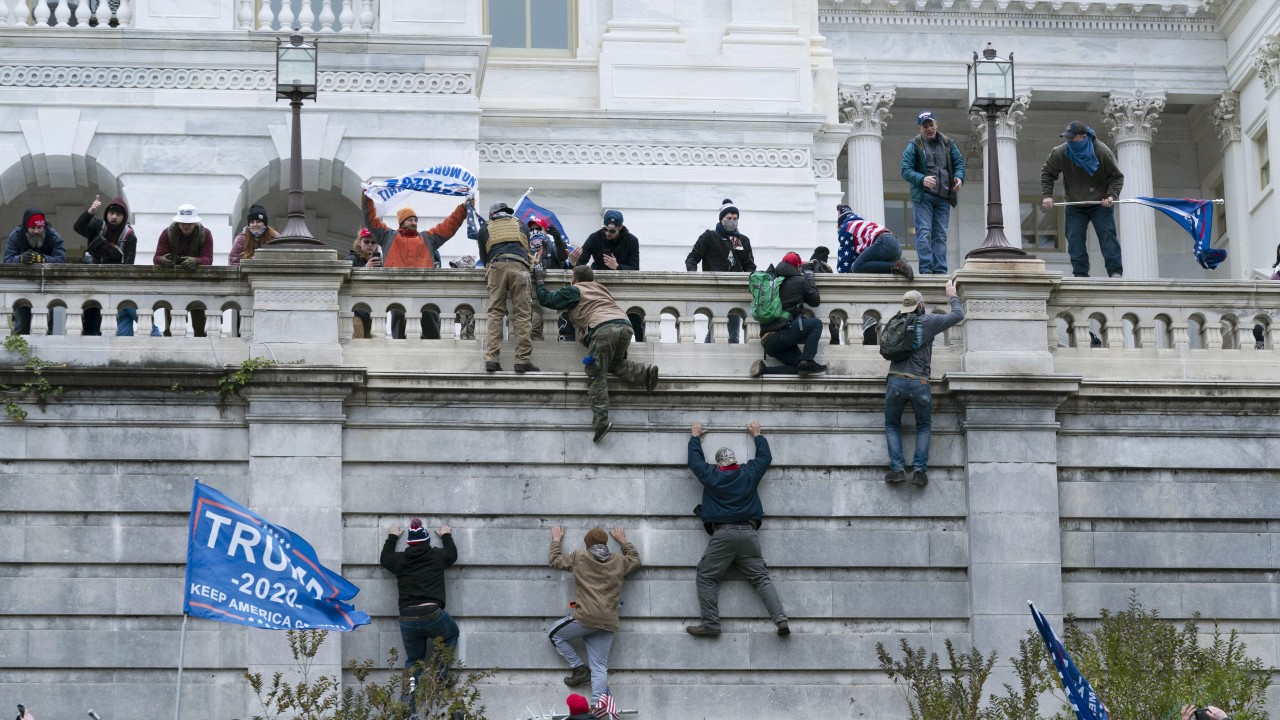 Chamber Condemns Josh Hawley, Roger Marshall for Supporting Capitol Insurrection
The Mid-America LGBT Chamber condemns the actions of Senators Josh Hawley and Roger Marshall in support of the violence and insurrection that occurred at the nation's capital on January 6, 2021.
---
Kansas City, Missouri | Friday, January 15, 2021– Our member businesses, all businesses, find their success in America's open market economy. That market economy, and America's economic success, depend on the fundamental, efficient operation of the government at all levels. That requires respect for and adherence to open processes, clear consideration and implementation of effective policy, smooth and peaceful transitions of power, and the fundamental respect and trust in an open, democratic society.
The Mid-America LGBT Chamber of Commerce therefore expresses its sincere and great concern that elected leaders, including Missouri and Kansas's US Senators Josh Hawley and Roger Marshall, actively worked to disrupt those processes and delayed the conduct of government business, resulting in a chaotic and violent transfer of power.  While the economic consequences of these actions are already being seen nationally, there is precedent that companies may choose not to do business in states with policies and elected officials supporting such disruption. Further, history has shown that minority owned businesses, including LGBT owned, will likely be disproportionately and negatively affected by those economic consequences.
Therefore, we support any reciprocal disciplinary action afforded to the governing bodies in both state houses, especially for those who incited insurrection against the United States.  This Chamber will continue to advocate for issues that affect our members and the business community at large. While January 6th will be remembered as a dark day in America's history, we recognize the many brave leaders that stood up in the face of violence to conduct the people's business and protect democratic values.
---
About the Chamber
The Mid-America LGBT Chamber of Commerce is a proud affiliate of the National LGBT Chamber of Commerce and exists to advocate, promote and facilitate the success of the LGBT business community and their allies through the guiding principles of equality, inclusion, economics and education. Through membership, networking, and professional development programming, the Chamber seeks to foster a more inclusive and vibrant economy in Kansas City and the surrounding region.
This statement was prepared by Leon Harden, Chair of the Chamber's Policy & Advocacy Committee, with support of the Chamber's Executive Committee, including the President, Vice President, Secretary, & Treasurer.
Contact Information
For all general and media inquiries, please contact the office of the Executive Director of the Mid-America LGBT Chamber of Commerce.